Barbara North, Director of Product @FORAtv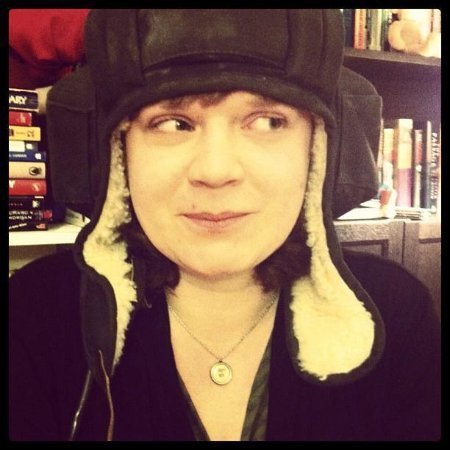 Discover Business Internet Radio with
ProdMgmtTalk
on BlogTalkRadio
On small teams, the product manager often functions as product manager, project manager, scrum master, product owner, QA manager, analytics department, and coffee guy.
Barbara says, "As a product team of one I always love tuning in to Global Product Management Talk as a chance to check in with "my people." I've been a pretty passive voice in the community to date, so I'm looking forward to diving in the deep end!"
Barbara North, Director Of Product At FORA.tv, Discusses Soft Touch Product Management For Small Teams Or "Managing through LOLcats"
Barbara North, Director of Product at FORA.tv, joins host Cindy F. Solomon in the studio for the weekly Global Product Management Talk on Monday, August 26, 2013 at the simultaneous times of [10:00] AM Pacific Time, [11:00] AM MST Denver, [12:00] Noon CST Chicago, and [1:00] PM EST Boston.
Participants are welcome to listen live at http://www.blogtalkradio.com/prodmgmttalk, call in to talk on the show (323) 927-2957 and to participate on Twitter by following @ProdMgmtTalk and tweeting using the hashtag #ProdMgmttalk
Questions for Discussion:
PreQ: Please introduce yourself, where you are tweeting from & your involvement with #prodmgmt #prodmgmttalk
Q1 What are some of the special challenges of small team product management?
Q2 What are some challenges of working cross functionally on a small team?
Q3 How does "soft touch" come in to play on small teams?
Q4 How do you master "soft touch" skills without falling into the "mommy" trap? (in the role, not in regards to actual parenting)
Q5 How do you develop your own "LOLcat" collection?
—————————
Barbara is attending Startup Product Summit SF2 and Product Camp SF Unconference during Product Bootcamp San Francisco: October 10-12, 2013! Find out more about workshops, speakers & sponsor opportunities to demo your product, fill open product positions & network with the best and brightest product people: http://bit.ly/14ZagOP
See on www.blogtalkradio.com