Don't Hire a Product Manager Because They're "Technical"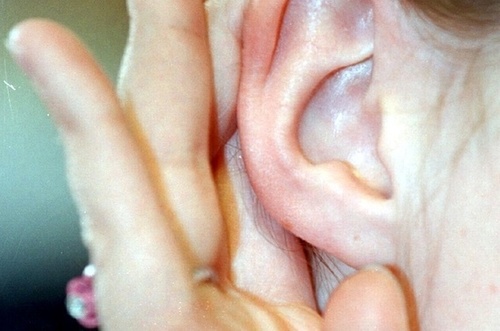 By Bruce McCarthy, Founder and Chief Product Person, Up Up Labs
full post: http://www.productpowers.com/blog/dont-hire-a-product-manager-because-theyre-technical.html
Listening Is The Most Important Form of Communication
you can't really understand market needs and craft a plan to meet them without the ability to listen, empathize and paint a picture of how people will benefit from your proposed solution.
When I am hiring product managers, I look for the following qualities in this order:
Communication Skills
Analytical Approach
Business Sense
Domain Knowledge
Technical Knowledge
Technical Knowledge Comes Last
Technical knowledge is most useful when proposing solutions to market problems. It's also useful when you are making trade-offs between different ways to implement a solution, and when evaluating the effort involved with solving equally valuable problems.
A product manager needs to be analytical enough to understand the business effects of technical decisions, but doesn't have to come equipped with all of the relevant technical know-how herself.
it's a better idea to bring your engineering folks into the conversation and use their technical knowledge. Their technical skills are going to be better than the product manager's anyway, and having a collaborative discussion between two smart people is bound to be more productive than your product manager sitting alone in her office dreaming up ideas.
Domain Knowledge Will Come
A… mistake hiring managers often make is to bring in domain experts with no product management experience.
domain knowledge, while useful in picking and understanding a market, is only a head start on the process, not a differentiator in the end. To succeed, a product manager must acquire market knowledge, but doesn't necessarily have to start with it.
Communications skills are much harder to learn (especially quickly) than information about a market or a technology. Moreover, good communications skills will enable you to learn the other things, while domain and technical knowledge will not help you acquire good communications skills.
Communication Is the Foundation of Product Management
One of the key product person superpowers is rallying the whole company around a plan to make money by delivering value. Communication is the necessary foundation for getting buy-in on your product vision, making a business case – as well as providing requirements to engineering, messaging to marketing and support to the sales process.
About Bruce McCarthy
Bruce McCarthy has founded three companies and has led teams in organizations ranging from startups to market leaders such as Art Technology Group, Oracle and D&B. His executive-level positions include, most recently, VP of Product at NetProspex. Along the way, he has demonstrated his leadership in areas ranging from marketing to acquisitions (on both sides of the table) to product management and development. A dedicated evangelist for better products, Bruce founded UpUp Labs in 2012 to provide training, coaching, consulting and tools to product teams.  Bruce is a community organizer for Startup Product Talks Boston and host the forthcoming Product Powers podcast series on the Global Product Management Talk channel.
Linkedin www.linkedin.com/in/brucemccarthy
Twitter @d8a_driven
Website http://www.productpowers.com
See on www.productpowers.com