Help Others Make Good Product Decisions Too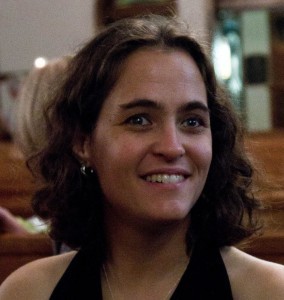 You've got a clear vision of where your product is headed. You can describe it 3 months out, 6 months out, maybe even 10 years out. As you start to see success, you need to grow your team.
StartUP Product's insight:
By Teresa Torres
reposted from: http://teresatorres.com/producttalk/2013/09/help-others-make-good-product-decisions-too/
You bring a strong vision of where you know the product is headed, but you struggle to share that vision with others. How can you ensure that others can contribute in a way that's consistent with where you want to go without having to do all the work yourself?
you need to encourage other people to use their best judgment AND

you also need their judgement to be consistent with your overall vision.

you must define and institutionalize your core priorities:

wide enough to give people autonomy, but narrow enough that most people will make similarly consistent decisions.
When it comes to product, the following elements can help set boundaries on how you and others can make sound product decisions.
Use a Strong Metaphor
Define Guiding Principles
Be Clear About What You Won't Do
What do you do to communicate the constraints and boundaries of how you define your product? How do you help others make good product decisions?
About the Author
Teresa is Vice President of Products at AfterCollege. Teresa is a product consultant and coach who works with early-stage companies helping them translate their big ideas into great products. My focus is on helping product managers be better at what they do by sharing knowledge, building know-how, and refining practice.
Hear Teresa discuss Developing Product Expertise on the Global Product Management Talk broadcast Monday, September 23 at 10:00 am PT http://bit.ly/17QxXmN
Teresa is speaking on Friday, October 11, 2013 Startup Product Summit SF2! Register today for best price! http://bit.ly/11J59AG
Learn about managing products to success at Product Bootcamp San Francisco Oct 10-12!
http://bit.ly/14ZagOP
See on teresatorres.com