Product Roadmaps Are Anti-Agile ~ Geek Out of Water – Gil Zilberfeld's Ramblings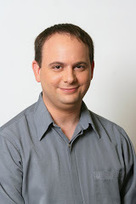 "I was listening recently to the "Global Product Management Talk" live podcast (which I recommend, by the way). The speaker talked about creating roadmaps for product lines. It's an interesting topic for me, as I'm juggling between products everyday."
Excerpts from "Geek Out of Water – Gil Zilberfeld's Ramblings"
Ever since donning my product manager cap, I've created roadmaps, mainly because I was asked for them. Some people, including me, regarded them as a snapshot of our current plans. Things change, plans change and therefore "roadmaps" change. That is the agile view, isn't it?
However, some people show roadmaps much more reverence. What if you're not that agile in spirit, but rather spend your time skipping under waterfalls? Roadmaps incur not just the planning time, but also commit resources towards that plan.  Then the plan can move forward, it makes perfect waterfall sense.
Collaborating on the roadmap is  a whole team job, which is a great agile value. But there was a nuance I caught in the talk and the tweets: "[roadmapping] requires alignment w/Agile developers included in the roadmapping process" .
[
full transcript of tweets
] [
Listen to episode
 ]
Current Business Podcasts at Blog Talk Radio with
ProdMgmtTalk
on BlogTalkRadio
Agility is NOT a developer thing. It's a business thing. If you discover your roadmap is ruined because a competitor is getting traction in your area, and you cannot compete, it may not be your developers are not agile enough. It's probably you over-committed resources, and now cannot turn the ship around.
About the Author
Gil Zilberfeld says, "I've been writing software since I was 10. My grandparents brought me a ZX81, and I started writing programs in BASIC. I didn't stop since.
Today I'm the product manager at Typemock. I speak, talk, write and present on agile practices, design practices, unit testing and TDD and even some business and marketing topics. And how they relate to agile."
See more on www.gilzilberfeld.com