Proposed @ProductCampSF Session: 6 Protips for Building Developer Product Communities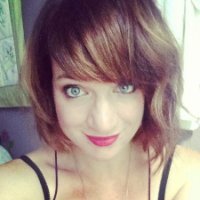 Title: 6 Protips for Building Developer Product Communities Session Leader: Sarah-Jane Morris, @SarahJaneMorris
Website: http://sarah-janemorris.com
Format: Presentation
Developers engage in community in an effort to discover tools, exchange knowledge and solve problems. They are a solutions-focused audience, not willing to spend too long to get what they're looking for.
The goals of a developer community are therefore different than standard community engagement goals;
dev communities should seek to provide the tools needed to allow developers to build as quickly, creatively and simply as possible.
I'll cover 6 key points you need to know before you launch a developer product community.
About the Speaker
Sarah-Jane is the Developer Community Manager at Mashery (an Intel company), the leader in API management. At Mashery, she manages a community of 216,000+ developers leveraging 50+ public APIs. Sarah-Jane has spent the last 10 years marketing and developing community for software services at agencies, startups and now with Mashery joining Intel, one of the world's largest brands.
Learn about managing products to success at Product Bootcamp San Francisco Oct 10-12!    http://bit.ly/14ZagOP
Oct 10: Workshop Day: competitive space & Lean startup way. http://bit.ly/14SMcaC 
Oct 11 Startup Product Summit SF2 lightning talks w/experts & practitioners. http://bit.ly/1bvsOFm
Oct 12 ProductCamp San Francisco! true community unconference http://pcampsf.com
Register: http://bit.ly/14Z9QIn
Propose sessions form: http://bit.ly/187tSfW
Get the mobile app for updates & networking at Product Bootcamp SF events! http://bit.ly/1b3smyl
See on productcampsf.com