Proposed @ProductCampSF Session: Adopt your Sales Team – Sales Enablement Essentials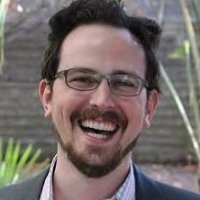 Title: Adopt your Sales team – Sales Enablement Essentials Session
Leader: Andre Piazza, @AndreAtDell
Website:  http://linkd.in/andrepiazza
Format: Presentation
Product Managers in high-tech are required to achieve ambitious results through their Sales teams, yet often feel disconnected, intimidated or simply frustrated by the relationship or results achieved with those Sales makers and leaders.
This session will explore how to change this picture step-by-step by utilizing simple Product Management tools and techniques in order to achieve the results you need, harness the full potential and build lasting relationships with your Sales team.
About the Presenter
Andre Piazza is a Marketing leader at Dell. His experience as a Product Manager made him a believer in intelligent products and memorable customer experiences. This session is based on the lessons he learned while working with Sales makers in growing portfolios: the balance of hard and soft skills required to establish credibility, build relationships while being an effective Product Manager.
———————
To vote for this Session, register for ProductCampSF!
ProductCamp San Francisco  is a community unconference: everyone is invited to propose topics and present and everyone is on the team to create value throughout the day.
PROPOSE YOUR PCampSF SESSION NOW! http://bit.ly/187tSfW
REGISTER FOR ProductCamp SF:  http://bit.ly/14Z9QIn
Attend All 3 Days  of Product Bootcamp San Francisco October 10-12, 2013: http://bit.ly/14Z9QIn
October 10 –  Workshop day for people to get real product chops from understanding the competitive space to building great products the lean startup way.
October 11 – Startup Product Summit SF2 – a full day of product leaders, experts and visionaries sharing what they've learned to forward audience members in standing on their shoulders to propel their products and companies forward. @startupproduct #startupproduct
See on productcampsf.com