Proposed @ProductCampSF Session: How I Used Lean to go from Idea to Paying Customers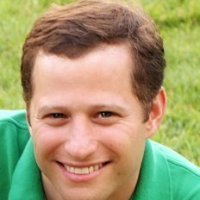 Title: How I Used Lean to go from Idea to Paying Customers
Session Leader: Steven Cohn, @spcohn
Website:  http://ProdThink.com
Format: Presentation
ProdThink is my third start-up. I sold my prior two companies to LivingSocial and TripAdvisor.
In this session, I will walk through a case study of the tactics we used to: – Validate the need/pain point without writting any code
– Get our first customers using $50/day marketing budget
– Iterate on features to determine the "needle movers"
– Validate pricing
– Validate the Go-To-Market model
About ProdThink
As a multiple time founder, I have always been frustrated with the time it took and the manual effort involved in capturing feedback from users on new features. Quantitative measurement is good, but it doesn't answer "why?" Only through customer interviews can you truly get "why." But the customer interview process takes too long. We built ProdThink to let product teams capture feedback on features faster and thus iterate faster.
About Steve Cohn
My personal motto is: I try hard to be a good Father, Husband and Entrepreneur. ProdThink is my 3rd startup. I sold my first two to LivingSocial and TripAdvisor. I have had prior roles at DoubleClick, Quantcast, IBM and Merrill Lynch. I have an MBA from Harvard and an undergrad degree from George Washington. I have two high-energy boys (5 and 2 year old) and a very supportive wife.
———————
To vote for this Session, register for ProductCampSF!
ProductCamp San Francisco  is a community unconference: everyone is invited to propose topics and present and everyone is on the team to create value throughout the day.
PROPOSE YOUR PCampSF SESSION NOW! http://bit.ly/187tSfW
REGISTER FOR ProductCamp SF:  http://bit.ly/14Z9QIn
Attend All 3 Days  of Product Bootcamp San Francisco October 10-12, 2013: http://bit.ly/14Z9QIn
October 10 –  Workshop day for people to get real product chops from understanding the competitive space to building great products the lean startup way.
October 11 – Startup Product Summit SF2 – a full day of product leaders, experts and visionaries sharing what they've learned to forward audience members in standing on their shoulders to propel their products and companies forward. @startupproduct #startupproduct