Proposed @ProductCampSF Session: Mobile Apps-What happens after you launch?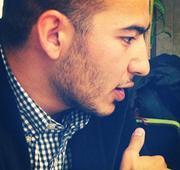 Title: Apps-What happens after you launch?
Session Leader: Aykut Karaalioglu, @aykutws
Website: http://www.themobileaction.com
Format: Workshop
According to Forrester, 63% of apps are discovered through app store searches. ASO is the process of optimizing mobile apps to rank higher in an app store's search results. The higher your app ranks in an app store's search results, the more visible it is to potential customers. That increased visibility tends to translate into more traffic to your app's page in the app store.
I founded Mobile Action after several years in the mobile industry, frustrated at what was missing – user acquisition experts who get results that matter.
About Aykut Karaalioglu
Aykut Karaalioglu is the founder and CEO of Mobile Action, an mobile marketing and advertising consulting and solution company. Aykut founded serial startups in Europe and Silicon Valley. He started his first startup in 2008 in Ankara, Turkey when he was 21. His passion for creating new tools drove him to execute Marro.ws, Shoppie and Mobile Action. Aykut was named one of Future Magazine's 10 Most Influential Turkish People in 2012. He was featured on Webrazzi "Year of Entrepreneur" and was named a Young Leader and Entrepreneur by Global Turk Awards.
http://www.linkedin.com/in/aykutkaraalioglu
————————–
Learn about managing products to success at Product Bootcamp San Francisco Oct 10-12!    http://bit.ly/14ZagOP
Oct 10: Workshop Day: competitive space & Lean startup way. http://bit.ly/14SMcaC 
Oct 11 Startup Product Summit SF2 lightning talks w/experts & practitioners. http://bit.ly/1bvsOFm
Oct 12 ProductCamp San Francisco! true community unconference http://pcampsf.com
Register: http://bit.ly/14Z9QIn
Propose sessions form: http://bit.ly/187tSfW
Get the mobile app for updates & networking at Product Bootcamp SF events! http://bit.ly/1b3smyl
See on productcampsf.com