Proposed @ProductCampSF Session: Prioritization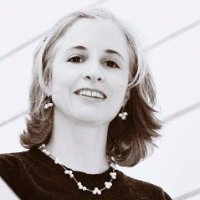 Title: Prioritization Session
Leader: Amy Lightholder, @alightholder
Website: http://www.alightholder.com
Description:
This is a team-based exercise designed to build consensus among stakeholders and produce a clear, prioritized product backlog.
This method is simple, but effective and can be used with both co-located and remote teams.
You may come alone and join a team to prioritize a "dummy" backlog or bring your stakeholders to receive training and practice for your own product.
Instructions for the latter option can be found here: http://goo.gl/zw6ozp
About the Presenter
Amy Lightholder is a seasoned UX analyst, Agile facilitator, entrepreneur, and coach with over fifteen years of experience in the tech industry. She holds a degree in Computer Science as well as numerous professional certifications in project and product management.
Learn more about Amy at www.linkedin.com/in/amylightholder/
Her site: http://www.light-holder.com/
@ProductCampSF
ProductCamp San Francisco  is a community unconference: everyone is invited to propose topics and present and everyone is on the team to create value throughout the day.
PROPOSE YOUR PCampSF SESSION NOW! http://bit.ly/187tSfW
REGISTER FOR ProductCamp SF:  http://bit.ly/14Z9QIn
Attend All 3 Days  of Product Bootcamp San Francisco October 10-12, 2013: http://bit.ly/14Z9QIn
October 10 –  Workshop day for people to get real product chops from understanding the competitive space to building great products the lean startup way.
October 11 – Startup Product Summit SF2 – a full day of product leaders, experts and visionaries sharing what they've learned to forward audience members in standing on their shoulders to propel their products and companies forward. @startupproduct #startupproduct
See on productcampsf.com