Steve Cohn, CEO/Founder of ProdThink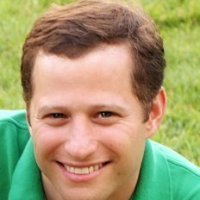 Steve Cohn, CEO/Founder of ProdThink on How I Used Lean to go from Idea to Paying Customers
Steve Cohn, CEO/Founder of ProdThink Discusses How I Used Lean To Go From Idea To Paying Customers on the Global Product Management Talk
ProdThink is my third start-up. I sold my prior two companies to LivingSocial and TripAdvisor. Delighted to discuss the tactics I used to validate the need/pain point without writing any code, get our first customers using $50/day marketing budget, iterate on features to determine the "needle movers", validate pricing and determine the Go-To-Market model, states Steve Cohn, CEO and Founder of ProdThink.com
Listen! http://bit.ly/1buot4K
Background resources: http://bit.ly/1dYpRi2
Follow for reminders: http://bit.ly/nbw9Yr
About Steve Cohn
My personal motto is: I try hard to be a good Father, Husband and Entrepreneur. ProdThink is my 3rd startup. I sold my first two to LivingSocial and TripAdvisor. I have had prior roles at DoubleClick, Quantcast, IBM and Merrill Lynch. I have an MBA from Harvard and an undergrad degree from George Washington. I have two high-energy boys (5 and 2 year old) and a very supportive wife.
Linkedin: www.linkedin.com/in/stevencohn
Twitter: @spcohn
About ProdThink
ProdThink puts collaboration to work: allowing product managers to engage with users and stakeholders to gather quantitative and qualitative data. With this groundbreaking tool, product teams are empowered to make informed product development decisions efficiently. ProdThink was created by product managers for product managers to save vital resources ahead of development. For more information visit https://www.prodthink.com.
ProdThink HomePage Video from ProdThink on Vimeo.
Questions for Discussion:
Q1 How do you validate an idea cheaply?
Q2 How can you identify the killer features?
Q3 How do you find your first paying customers?
Q4 How can you discover your go-to-market strategy?
Q5 What's diff betw product/market fit & feature/market fit?
Q6 How did you come upon the idea of prodthink?
Q7 What #prodmgmt tools does prodthink help consolidate?
See on www.blogtalkradio.com