To Hire Excellence, You Need to Know What Excellent Looks Like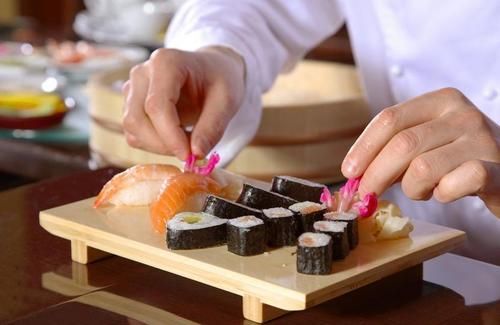 If you don't think marketing is important, you've never worked with a great marketer. Think the best products just sell themselves?
Partner at Homebrew VC (fmr YouTube, Google, Second Life product lead)
When Founders make hiring mistakes, or tolerate middling team members, it's often because they don't know what excellent looks like. Until you've see an artisan practice their craft, it's difficult to discern Jiro from any other sushi chef.
What's an entrepreneur to do?
Ask investors, your lawyers, other founders to introduce you to someone who is an excellent [lawyer, CMO, UX designer, etc]. Take them to a meal or for a walk. Ask them how to ID excellence within their profession: what types of experiences to look for, what interview questions to ask.
Bring Excellence Into Your Interview Process:
If you've got an advisor, investor or friend with experience in the discipline you're trying to hire, bring them into the final interview process for candidates.
What's the right close rate for an excellent salesperson? Best practice response rates for email marketing? Sure it can be apples to oranges, but come up with a performance range that suggests excellence and if a team member isn't performing within it, work with them to figure out why.
Ask The Person You're Trying to Hire:
Seriously, just ask the question "what makes an excellent marketer" and/or "what do you do better than other folks we're interviewing." It can be a little awkward but revealing. Some folks will blend confidence with their modesty. Others will just brag without much behind it. Regardless self-awareness plus a thoughtfulness as to what excellence looks like in one owns profession is valuable. It can also be situational – for example, someone might be able to connect their own skills to the particular phase or type of work your company is doing.
Generally good but situationally excellent isn't uncommon. 
Most startups can't survive 'good enough.'
Shoot for excellence and build a culture of helping excellent people thrive.
About Hunter Walk
Current: Partner @Homebrew. Seed stage venture fund serving founders who enable individuals and small biz to think big. Brewed in SF. Enjoyed nationwide. Find us at Homebrew.co 

Previously: Led consumer product management at YouTube, delivering billions of playbacks a day across computers, phones, tablets and TVs. Joined Google in 2003 managing product and sales efforts for Google's contextual advertising business. Founding member of the product and marketing team at Linden Lab, the creators of online virtual world Second Life. Earlier, a management consultant and also spent a year at Late Night with Conan O' Brien, broadcasting to an audience of insomniacs, truckers and college students. Grinded a BA in History from Vassar and an MBA from Stanford University.
Got a wife, a daughter and a house in San Francisco. Life is good.
Coordinates
Hunterwalk at gmail dot com
See on www.linkedin.com